Behind the scenes at many of the Fox Valley parks, gardens, nature centers, and wetland reserves you will find Master Gardeners at work. The Outagamie County Master Gardener Association is one of 53 chapters throughout Wisconsin. We are dedicated horticultural volunteers, providing education and service to our community. Not only do we dig, plant and weed, we also give presentations, sponsor a garden walk and spring garden conference, and host one of the finest spring plant sales around.
Our home base is at the UW-Extension Office at 3365 W Brewster Ave., Appleton where we maintain many gardens on the property for display to the public: the Learning Garden, Rose Garden, Welcome Garden, Memory Shade Garden, and Impact Garden. When volunteers are working there, they can answer questions and explain more about the different types of plants and plant care.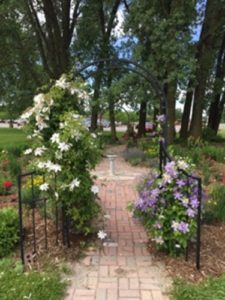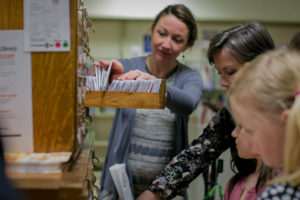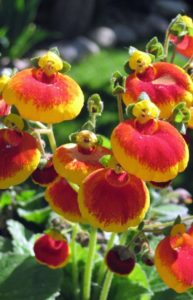 Our dedication to the community is evident in the number and variety of activities in which we're involved. Below are just some of the gardens and activities in which the OCMGA participates.
Appleton Farm Market
Appleton Memorial Park Gardens
Appleton Seed Library
Brewster Village Sensory Garden
Columbus/Appleton Bilingual School Gardens, Appleton
Conservation Field Days
Habitat for Humanity – Rock the Block
Hearthstone Historical House, Appleton
The Marigold Mile, Appleton
"Master Gardener Presents" (at Appleton & Kimberly libraries)
OCMGA Annual Plant Sale and Garden Expo in May
OCMGA Garden Conference in April
OCMGA Garden Walk in June
Outagamie County Fair Master Gardener Booth in July
Scheig Center Gardens, Appleton
UW-Extension Gardens
Village of Hortonville Town Square

Little Chute Presentation on Weeds

Choosing a plant to take home from the Outagamie County Fair Master Gardener Booth